Heritage Palace
Attractions of Gondal
Ayurveda
Art of Living and Yoga
About Place
The Bhuvaneshawari Ayurvedic Pharmacy at Gondal has been manufacturing herbal medicines according to ancient principles from the 1910s. A visit to the pharmacy is arranged for guests. The palace management can also set up appointments with the ayurvedic doctor at the hospital for counseling or treatments. Ayurvedic massages can also be provided in the rooms.
For groups, the management can organize Art of Living and Yoga Courses in collaboration with renowned foundations.
Distance
2 minutes (750.0 meters) via Orchard Palace
Map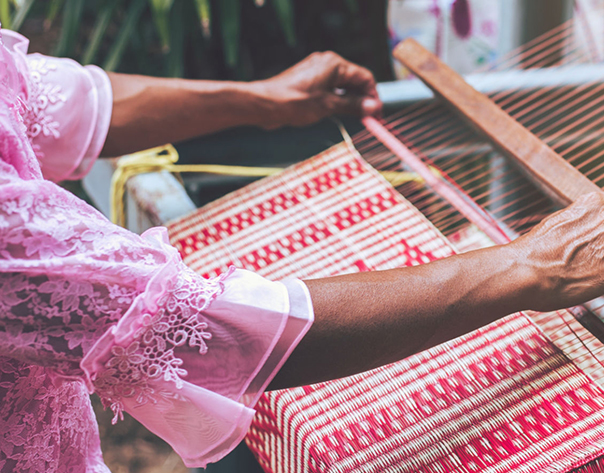 Khadi Plaza
Textiles and Handicrafts
About Place
Gondal is known for its beadwork, embroidery, spinning, handloom weaving, woodcarving, silversmiths and brassware. 30 km south of Gondal, has the Rashtriya Shala working to revive ikat and other rare weaves.
Distance
10 minutes (5.7 km) via Court Road and Jail Chowk Road
Map
BAPS Shri Swaminarayan
Akshar Deri
About Place
For the past 150 years, the sacred Akshar Deri – the memorial shrine of Aksharbrahman Gunatitanand Swami – has been a profound source of spiritual succour to countless people. To commemorate its 150th anniversary and by the wish of Brahmaswarup Pramukh Swami Maharaj, the Akshar Deri has been extensively renovated, while preserving its original unique shape.
On the auspicious occasion of Vasant Panchami, on 22 January 2018, His Holiness Mahant Swami Maharaj inaugurated the renovated Akshar Deri with full Vedic rites. During the rituals, prayers were offered for the wellbeing, prosperity and spiritual progress of all and for world peace.
Blessing the gathering, Mahant Swami Maharaj said, "This Akshar Deri is a profoundly sacred place where everyone's wishes are fulfilled. Sincere prayers are fulfilled by devoutly offering mahapuja, pradakshinas and dhun. All who come here for darshan will experience inner peace." He also emphasized, "All the Gunatit gurus have always put God at the forefront and led all towards God. They have always promoted devotion to God. May Bhagwan Swaminarayan bless all to strengthen their devotion and progress spiritually."
Distance
5 minutes (1.7 km) via Orchard Palace Road and Rajkot Road
Map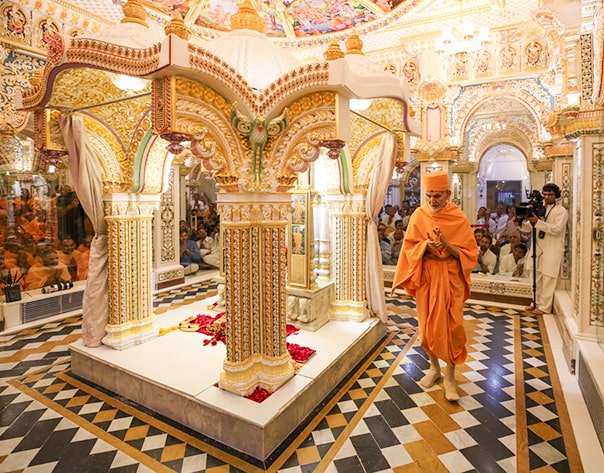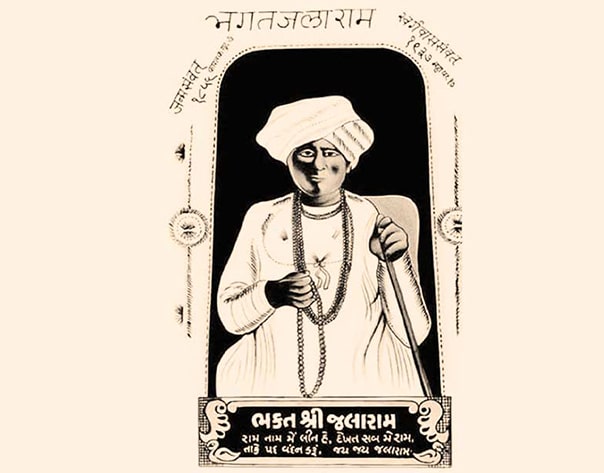 Virpur
Jalaram Bapa Temple
About Place
Jalaram Bapa popularly known as Bapa was a Hindu saint from Gujarat, India. He was born on 14 November 1799, one week after the Hindu festival of Diwali, which is associated with his Lord Rama.Jalaram Bapa was born in Virpur, Rajkot district, Gujarat, India in 1799, on the seventh day of the Kartika month. His father was Pradhan Thakkar and his mother was Rajbai Thakkar who belonged to Lohana clan. He was a devotee of the Hindu god Rama. Virpur is the workplace of Shree Jalaram Bapa.The main shrine of Jalaram Bapa is located at Virpur. The shrine is actually the house complex where Jalaram lived during his lifetime. The shrine houses the belongings of Jalaram and the deities of Rama, Sita, Lakshamana and Hanuman worshipped by him. It also has on display the Jholi and Danda said to be given by God
Distance
24 minutes (19.2 km) via NH 27 Highway Road
Map
About Place
KHODALDHAM is an inspiration, magnificent and beautiful in every way, is unique and first of its kind. Spread in the vast area playing the node and functions of various activities in guiding and pushing forward the community. It is truly a spiritually uplifting experience to witness the faith of the devotees.
It is one of the largest comprehensive Hindu temples, measures 299 ft long, 253 ft wide and 135 ft high, covering a vast area. In this magnificent temple, idols of Maa Khodiyar together with Maa Amba, Maa Bahuchar, Maa Verai, Maa Mahakali, Maa Annapurna, Maa Gautral, Maa Randal, Maa Butbhavani, Maa Brahamani, Maa Momai, Maa Chamunda, Maa Gel and Maa Shihori to put in and consecrate.
Distance
34 minutes (26.8 km) via NH 27 Highway Road
Map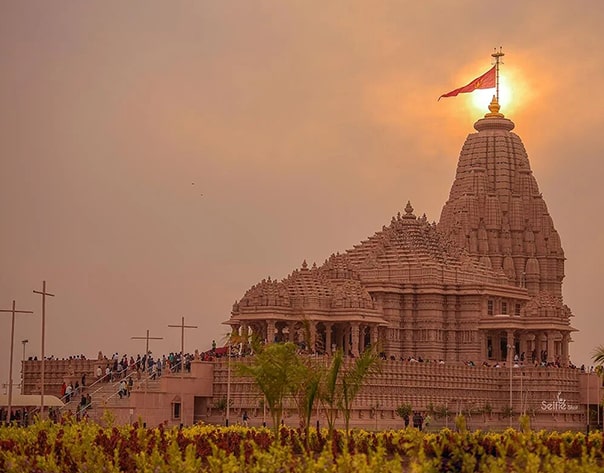 Reservations
Book a Table